24 March 2014
Protégez-vous publishes a practical early childhood guide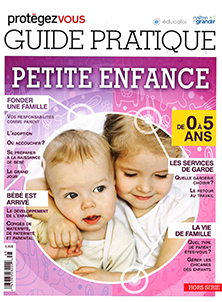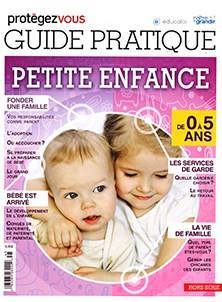 The Guide pratique Petite enfance was created by the Quebec consumer report Protégez-vous in partnership with Éducaloi and Naître et Grandir to provide new parents with information and support.
This handy guide covers the important stages of family life, from pregnancy to starting school, including articles on maternity leave, daycare and the arrival of a little brother or sister. Not only does it contain a treasure trove of information on all the legal aspects of parenting and everything the arrival of a new baby entails, it also answers every question a new parent could have about pregnancy and child development.
This special edition is sure to be a invaluable resource!