16 May 2013
Marie-Claire Rouleau appointed General Director of Avenir d'enfants
Montreal, May 16, 2013 − Lucienne Robillard, President of the Board of Directors of Avenir d'enfants, is pleased to announce the appointment of Marie-Claire Rouleau to the position of General Director of Avenir d'enfants. "The Board of Directors has chosen a highly qualified candidate," said Ms. Robillard enthusiastically. "Marie-Claire Rouleau has had an extremely impressive career, and comes to us with a great deal of very valuable experience."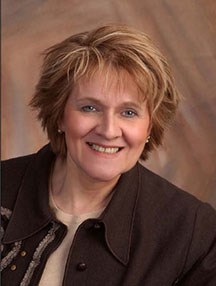 Indeed, Marie-Claire Rouleau has been active in the field of education for 35 years-first as teacher, then as Director in the public and private sectors, both French and English. Since 2012, she has been the regional representative for the Quebec Ministry of Education, Recreation and Sports for the support of schools located in disadvantaged areas in Laval, the Laurentians and Lanaudière. Before holding that position, she was Deputy Director General at the Commission scolaire des Affluents (Lanaudière) and President and member of the Board of Directors of the Comité régional pour la valorisation de l'éducation dans Lanaudière (a regional committee to promote education). Ms. Rouleau is also a committed volunteer. With a passion for speed skating, she has been President of the Board of Directors of Speed Skating Canada since 2008.
Marie-Claire Rouleau will assume her new responsibilities on June 3, 2013. Until that time, General Secretary Julie Meloche will serve as Interim Executive Manager.
Lyse Brunet, a model of leadership at Avenir d'enfants
Lucienne Robillard concluded her announcement with praise for the accomplishments of Lyse Brunet during her five-year mandate as General Director of Avenir d'enfants. "On behalf of myself and my colleagues, I wish to express our appreciation and gratitude to Ms. Brunet for her unfailing leadership and commitment to the mission of our organization. Under her guidance, Avenir d'enfants has expanded throughout Quebec, offering support to over 140 local partnership groups representing over 2,000 organizations committed to early childhood development. Lyse Brunet leaves us with the legacy of a solid foundation on which Avenir d'enfants will be able to continue to build."
About Avenir d'enfants 
Avenir d'enfants is a not-for-profit organization that was created through a partnership between the government of Quebec and the Lucie and André Chagnon Foundation. It administers and distributes the contribution of these two partners based on a mission to promote the overall development of children aged five and under living in poverty. To give all children every chance for a good start in life and ensure they are well prepared to successfully undertake their educational experience, Avenir d'enfants provides financial and material support to local communities as well as groups promoting the transfer and acquisition of knowledge.
− 30 −
Source :
Catherine Chouinard, Manager - Public Relations and Communication
Avenir d'enfants
514-526-2187, ext. 5208
chouinardc@avenirdenfants.org